Article content
The unmitigated gall of a bad cop who not only killed a young man, but is still trying to blame him for his own death and drag his poor family through more trauma and pain.
Article content
Almost a decade after James Forcillo took less than a minute to gauge the situation before firing nine shots at 18-year-old Sammy Yatim on that empty streetcar, he still refuses to own what he did.
Article content
And so at the 11th hour — on the eve of the long-delayed inquest into the shooting — Forcillo's lawyer filed a last-minute motion to present "evidence" that Yatim provoked the Toronto cop into killing him because he was seeking "suicide by cop."
"Mr. Yatim may have played some role in bringing about his own death," Forcillo's lawyer Bryan Badali argued in his motion Wednesday before Coroner David Cameron to allow the introduction of the teen's cell phone texts and Google searches.
His phone showed he'd done an online search more than six months before his death on "the easiest way to kill yourself" and complained in his texts that he'd been kicked out of his home and was broke.
Article content
"It's relevant to what was going on in his mind. What got him to where he was standing on that TTC streetcar that night. And then it's for the jury to decide if it's helpful evidence."
It's the same recycled theory that has been rejected at every turn of Forcillo's long legal battle — it was ruled irrelevant and inadmissible at his trial where a jury ultimately found him guilty of attempted murder and the inadmissibility of that "suicide by cop" argument was upheld on appeal in 2018.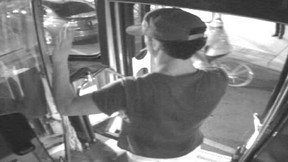 Yet here he goes again, delaying the inquest that Yatim's family has anxiously awaited since first requesting it just two months after their son was murdered on that hot summer night.
Just 50 seconds into being called to the empty Dundas St. streetcar where the troubled Yatim, high on Ecstasy, had exposed himself to passengers and now stood armed with a small switchblade, Forcillo pumped three bullets into the young man.
Article content
He didn't try to de-escalate the situation or even ask his name. And after a pause of 5.5 seconds, he fired six more times.
After losing his appeal in 2018, Forcillo finally went to prison to serve his six-year sentence. The criminal process was done and an inquest could now be held. And still the family waited.
Forcillo was granted day parole in 2019 after acknowledging for the first time that he did "some things wrong" that day and should have de-escalated the situation. Yet now he's trying to shift the blame again.
In a statement read to the hearing, Sammy's father Bill Yatim and his sister Sara called his motion — filed at 1:31 p.m. on the day before the inquest was to begin — "repulsive."
"Our son and brother is gone forever and he should not be on trial. With this motion, Mr. Forcillo is pointing his finger at Sammy, when he has already used that same finger on the trigger of his Glock, nine times.
Article content
'MAJOR FAILURE': Yatim family upset as ex-cop Forcillo gets full parole

Sammy Yatim's mom shocked over James Forcillo's quick parole

MANDEL: Justice at last for Sammy Yatim
"The last nine years have been painful and this effort to disgrace Sammy's memory only worsens my pain. This latest attempt to blame Sammy and attack his character is repulsive."
Their lawyer Jonah Waxman said bringing the motion was "distasteful" and urged the coroner to dismiss it, a position echoed  by lawyers for the Chief of Police, the Toronto Police board, the Empowerment Council, the Solicitor General, the inquest itself and Sammy's mother, Sahar Bahadi.
"She has waited for (almost) 10 years to get to this point for an inquest. She has put her life on hold," said lawyer Asha James. "Yet here she is yet again being asked to do that at the 11th hour."
There's no evidence Yatim wanted to commit suicide and his texts were no different than any 18-year-old complaining about his life, she said. And the video of the shooting clearly shows he wasn't begging for Forcillo to kill him, but was beginning to retreat when he was shot. 
The coroner said he'll need until the end of next month to reach a decision. And so the inquest, designed to focus on police officer decision making, won't start until the new year — almost a decade since that tragic night.
Denial of responsibility!
Todays Chronic is an automatic aggregator of the all world's media. In each content, the hyperlink to the primary source is specified. All trademarks belong to their rightful owners, all materials to their authors. If you are the owner of the content and do not want us to publish your materials, please contact us by email –
todayschronic.com
. The content will be deleted within 24 hours.