Observing the transformation of something incredibly dirty or disheveled being revitalized to its pristine state can evoke a sense of deep satisfaction, even more so when you're not the one doing the cleaning. The act of restoring order can generate a productive sensation that uplifts your mood and mental state.
Interestingly, in times of overwhelming life situations, one of the most straightforward ways to regain a sense of control is through cleaning. This explains why many individuals feel compelled to share their cleaning triumphs online. In this compilation, we delve into some of the most gratifying instances of this kind, inviting you to take a scroll and relish in the visual journey of before-and-after cleaning accomplishments.
Scroll down and enjoy yourself. All photos are linked and lead to the sources from which they were taken. Please feel free to explore further works of these photographers on their collections or their personal sites.
#1 Showing Depression Who's The Boss Made Me Smile. I Can Finally Relax In My Room
Image source: dominictaf00
#2 I'm An Art Teacher And I Moved To A New School. The Previous Teacher Did Not Share My Love Of Organization. Behold The Before And After Of My Paper Closet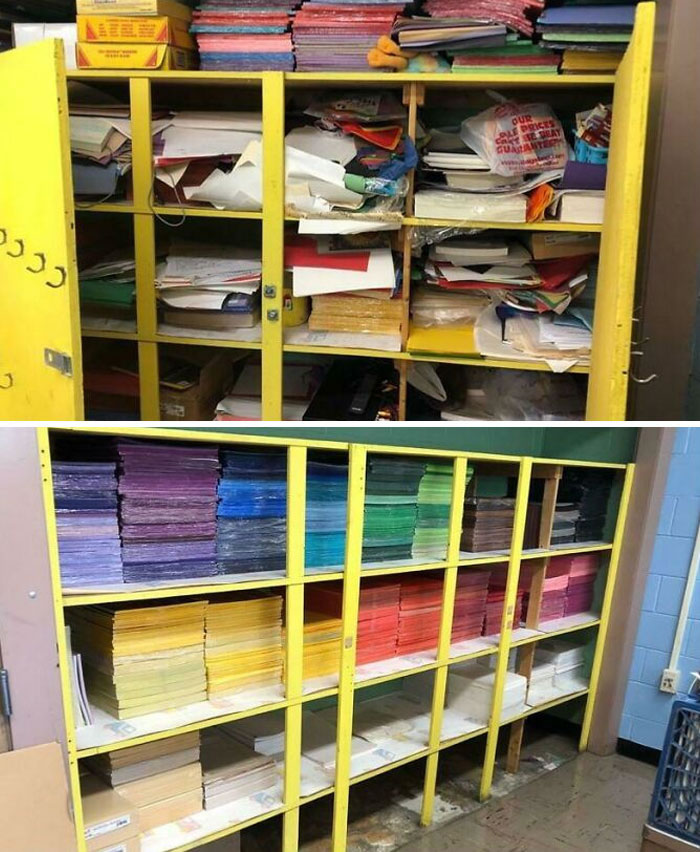 Image source: smolgurl93
#3 I Restored A Really Old Mausoleum Door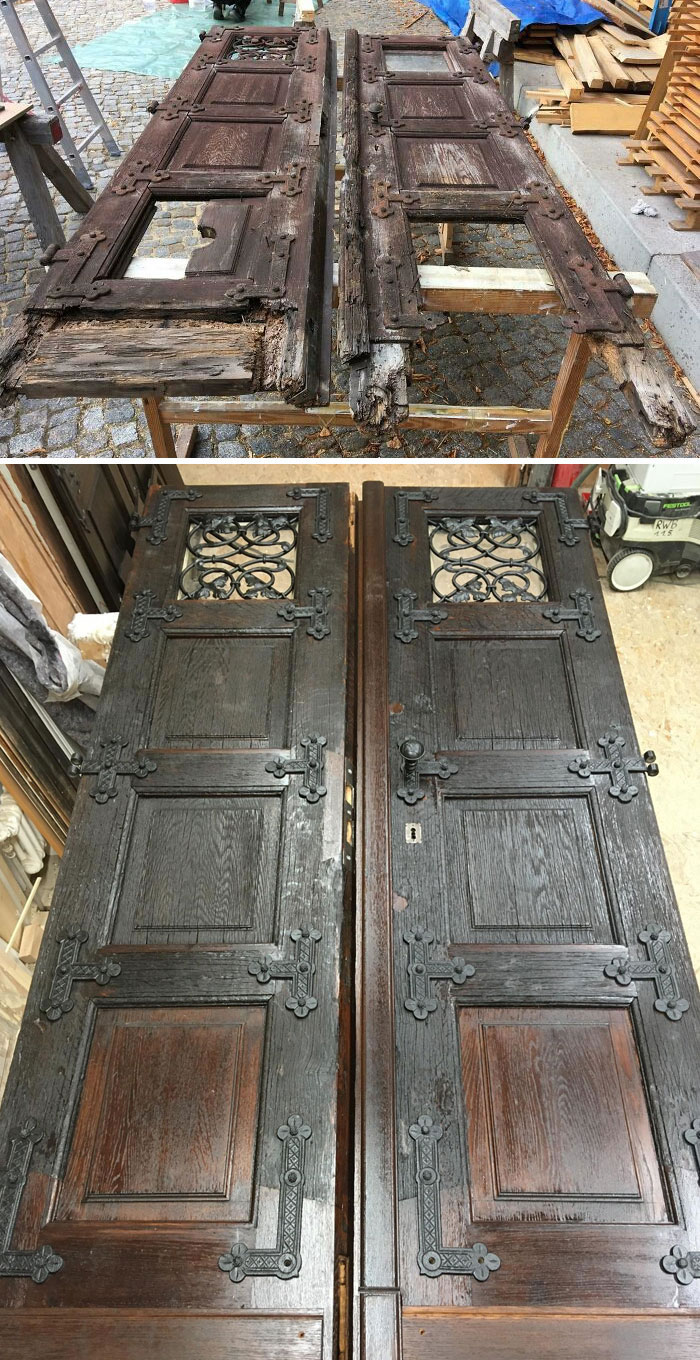 Image source: DavidEmmanuelKeogh
#4 I Detailed A 1968 Torino. Couldn't Believe I Was Able To Get The Seats This Clean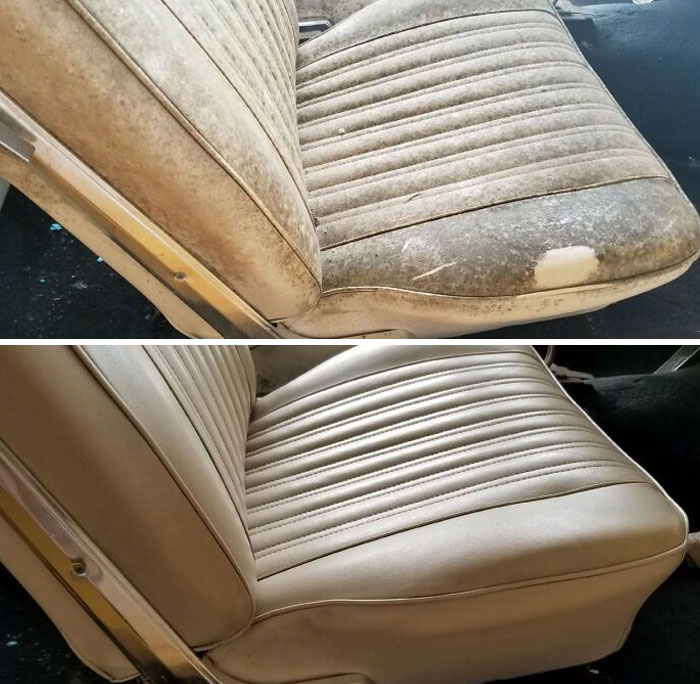 Image source: Zewsey
#5 Can The Steam Cleaning Community Get Some Love?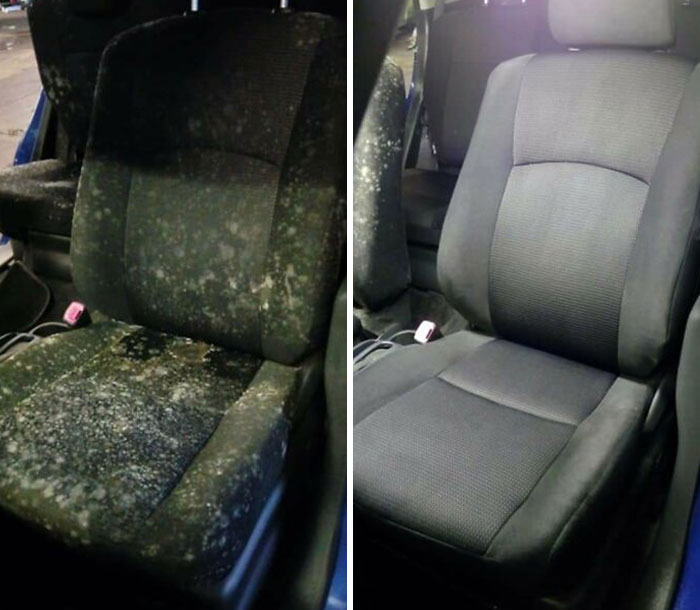 Image source: dontuseyourreal_name
#6 I Do Carpet Cleaning For A Living And I Absolutely Love My Job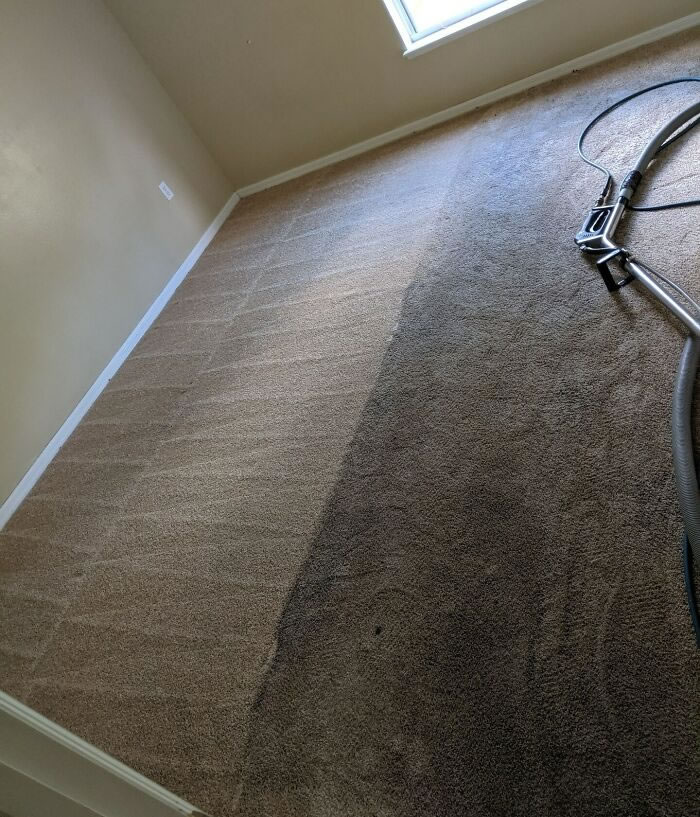 Image source: Tommy_Gunn_407
#7 Customer And Her 10-Year-Old Son Looked At Each Other, Then The Mom Asked Me If I "Brought Any Body Armor". Weed Whacker Just Requires Thick Skin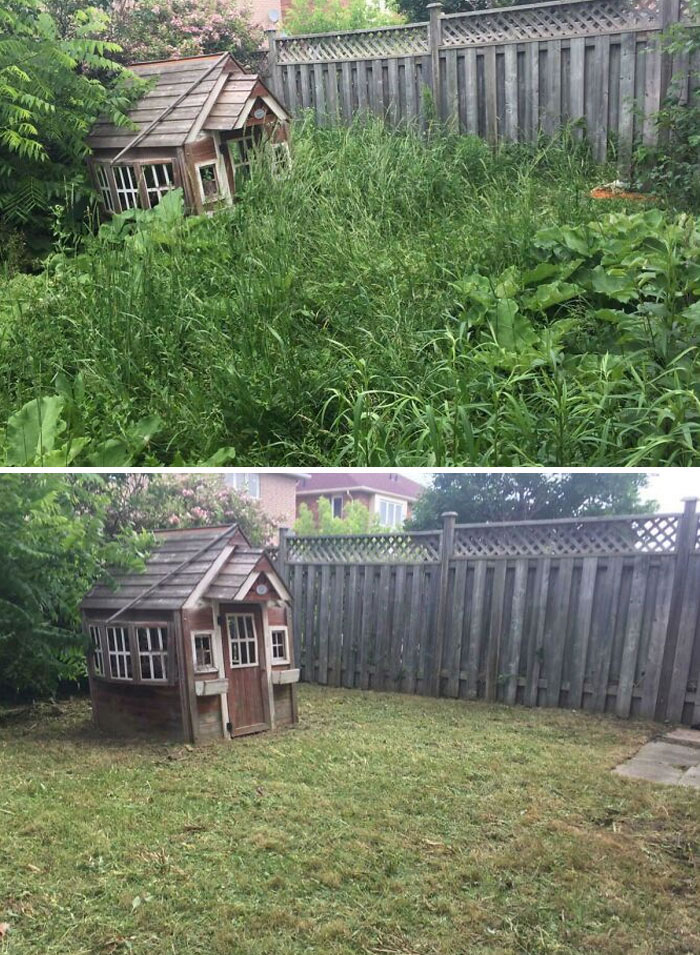 Image source: rpgmgta
#8 Freshly Polished Silver For Thanksgiving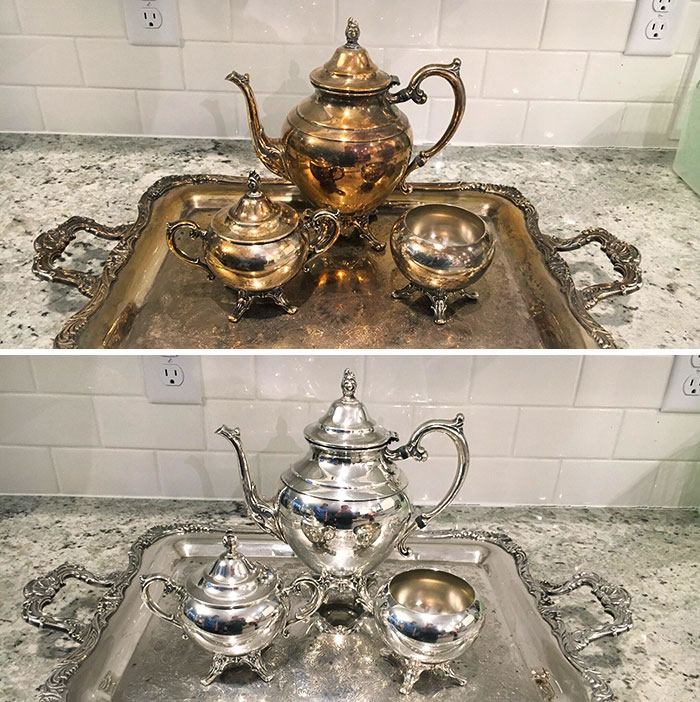 Image source: lily_belle22
#9 Nobody Weeds A Playground Better Than We Can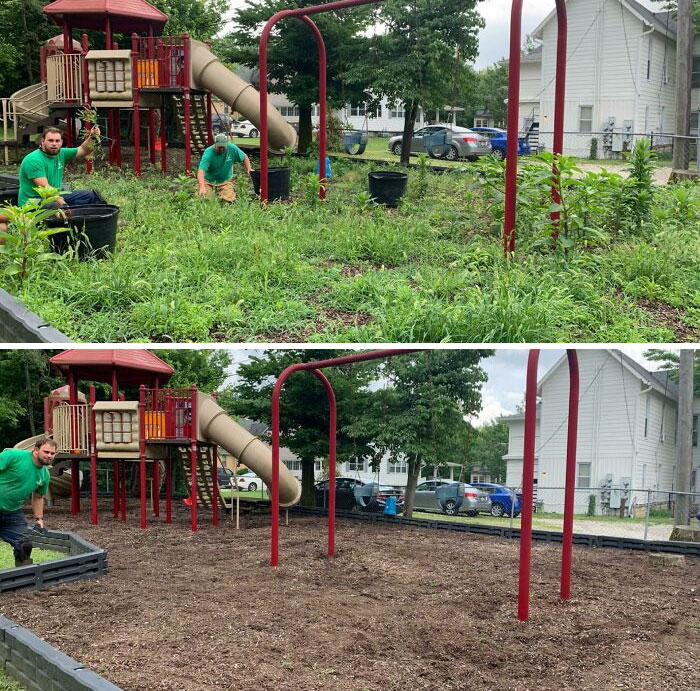 Image source: Dontbeagamer
#10 My Parent's Cast Iron Brought Back To Life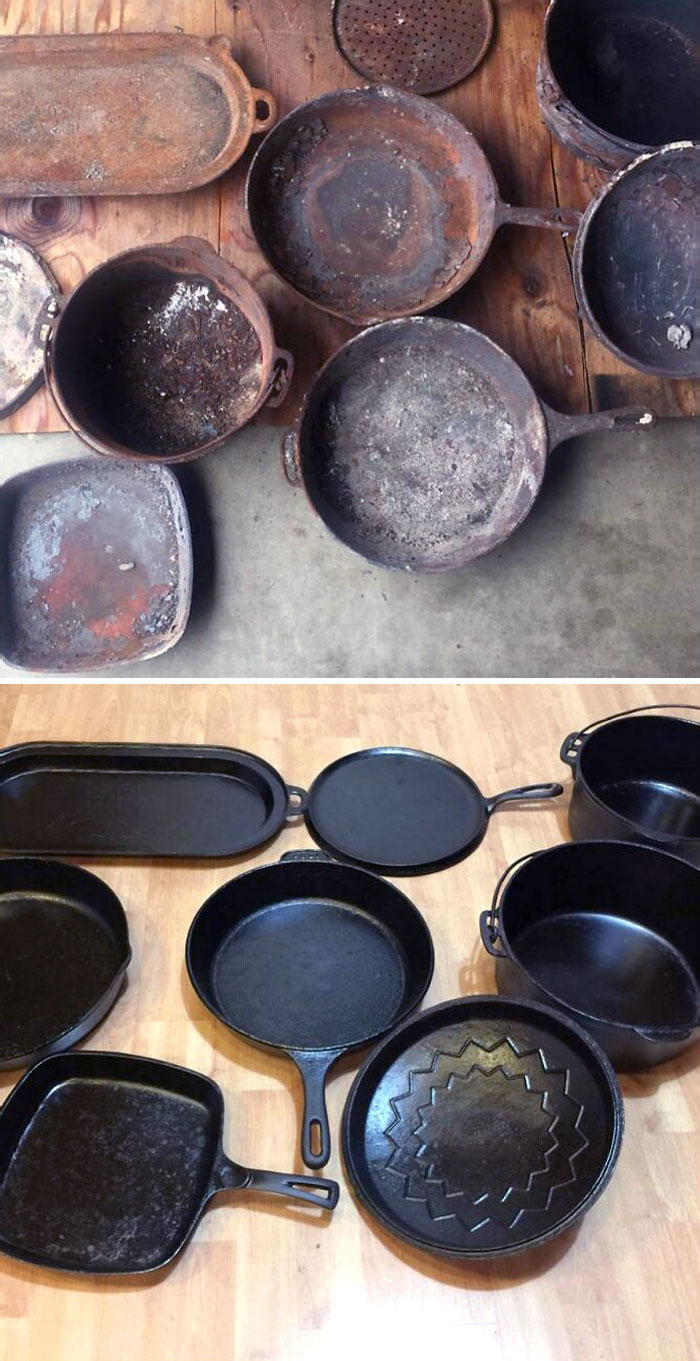 Image source: Goat-Devil
#11 Friend's Aunt Gifted Me Her Deceased Father's Car. "If You Think You Can Get It Running, You Can Have It". Before And After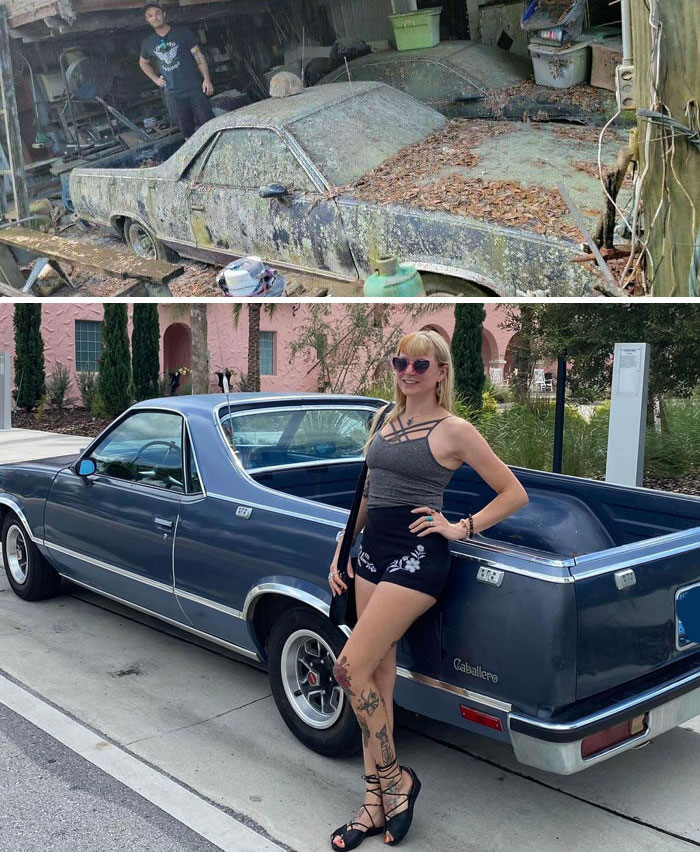 Image source: Whoiscw
#12 I Did It Even Though I Thought It Would Be More Complex To Clean But It Wasn't. I'm Proud Of Myself Even If It Isn't The Best Cleaning. I Still Think I Did Good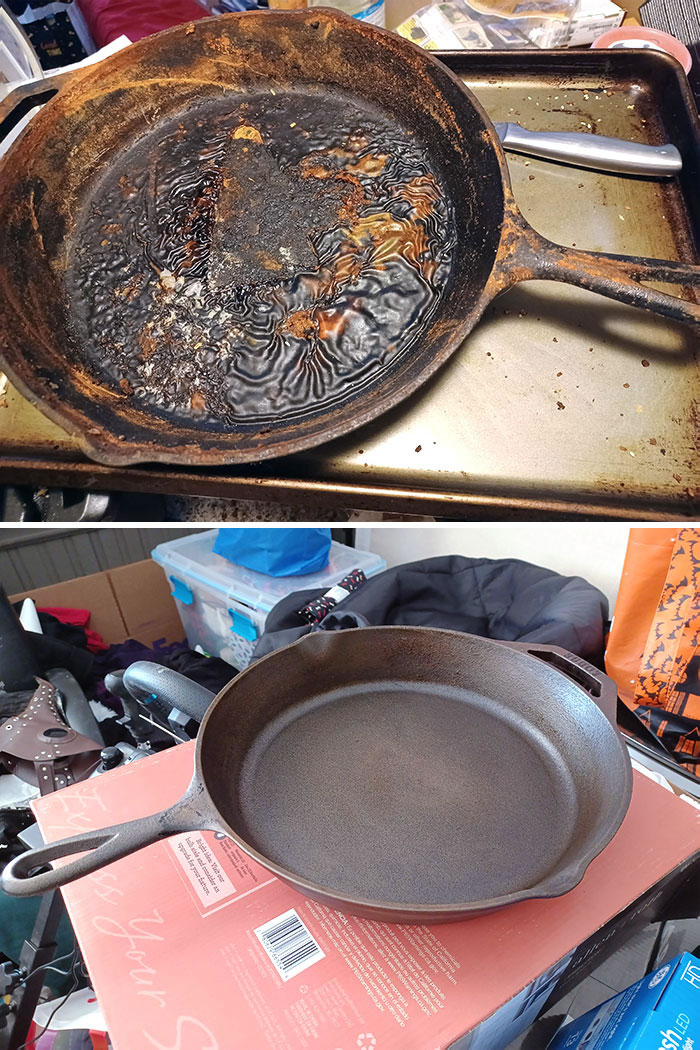 Image source: kittenprince913
#13 Before And After Of Some Corcoran Jump Boots That I Refurbished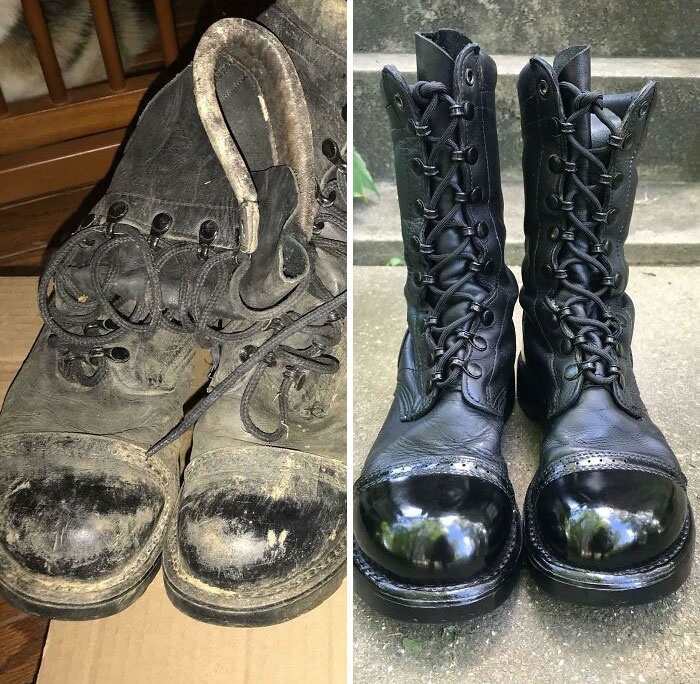 Image source: littlebootboi
#14 Giving Our Restaurant's 10-Years-Old Wooden Floor An Industrial Cleaning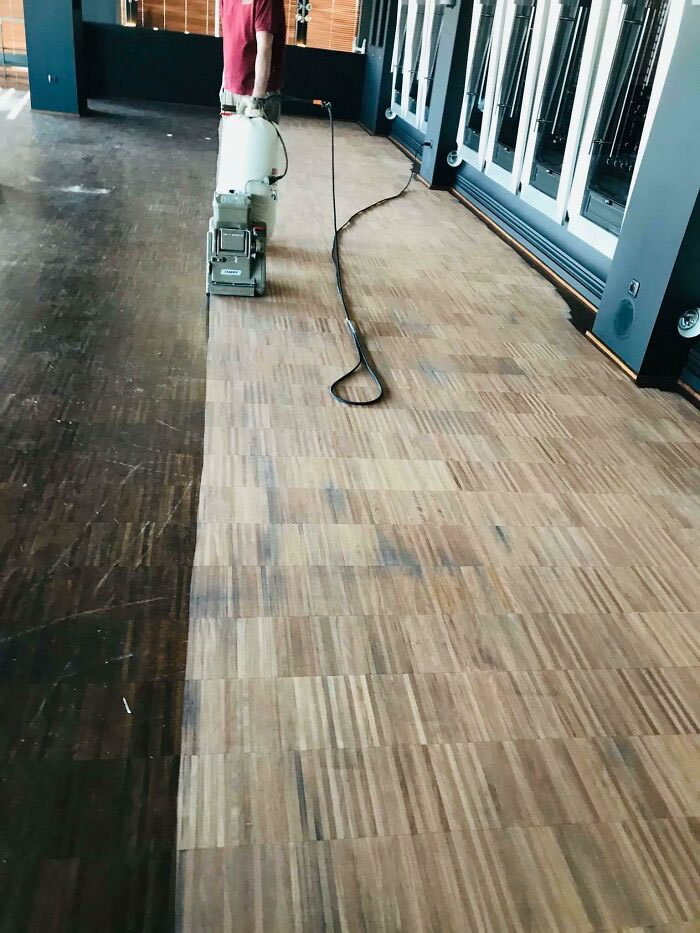 Image source: EinsteinafterPlanck
#15 The Magic Of Quarantine, Sore Muscles From Scrubbing, A Sunburn, And A Cocktail Of Chemicals: Turning My Pool Back Into An Oasis From The Swamp Mess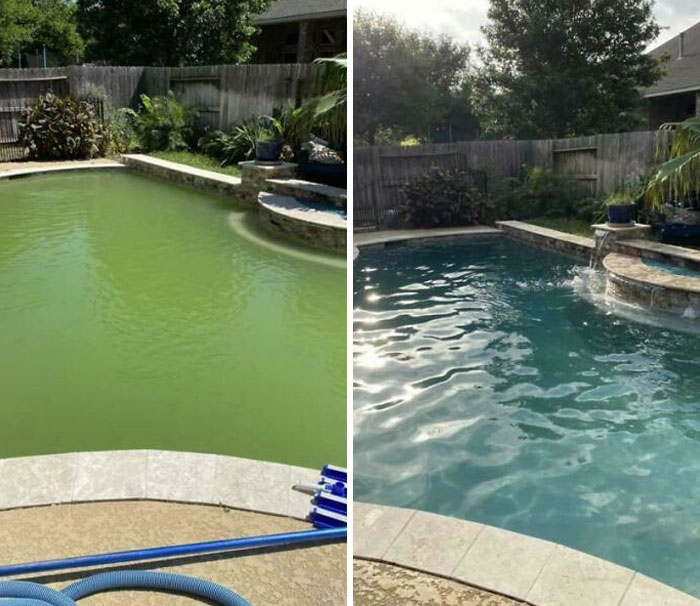 Image source: TheSquirrelOfLegend
#16 This Mess Is The Aftermath Of A Previous Net Admin Who Didn't Care Anymore. Before vs. After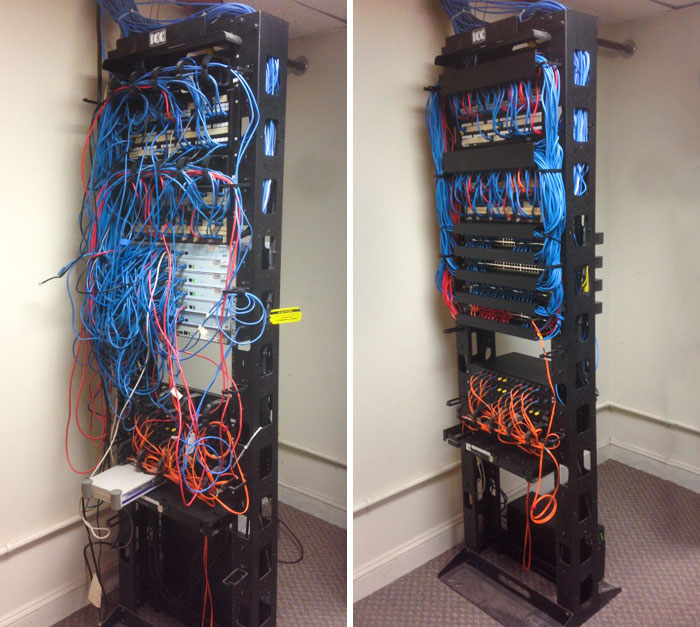 Image source: howlongcanimakethisusername
#17 This Is Just A Work Of An Hour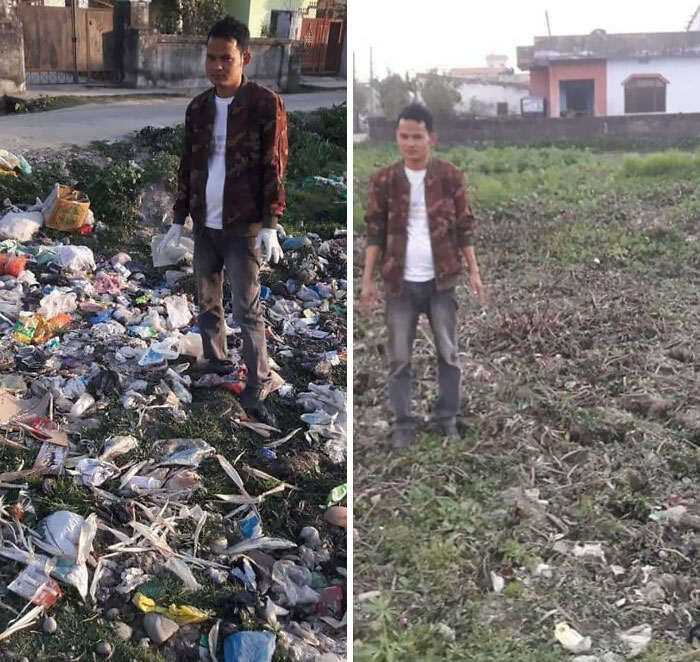 Image source: 4tpn
#18 I Got A Hundred-Year-Old Painting Cleaned Earlier This Year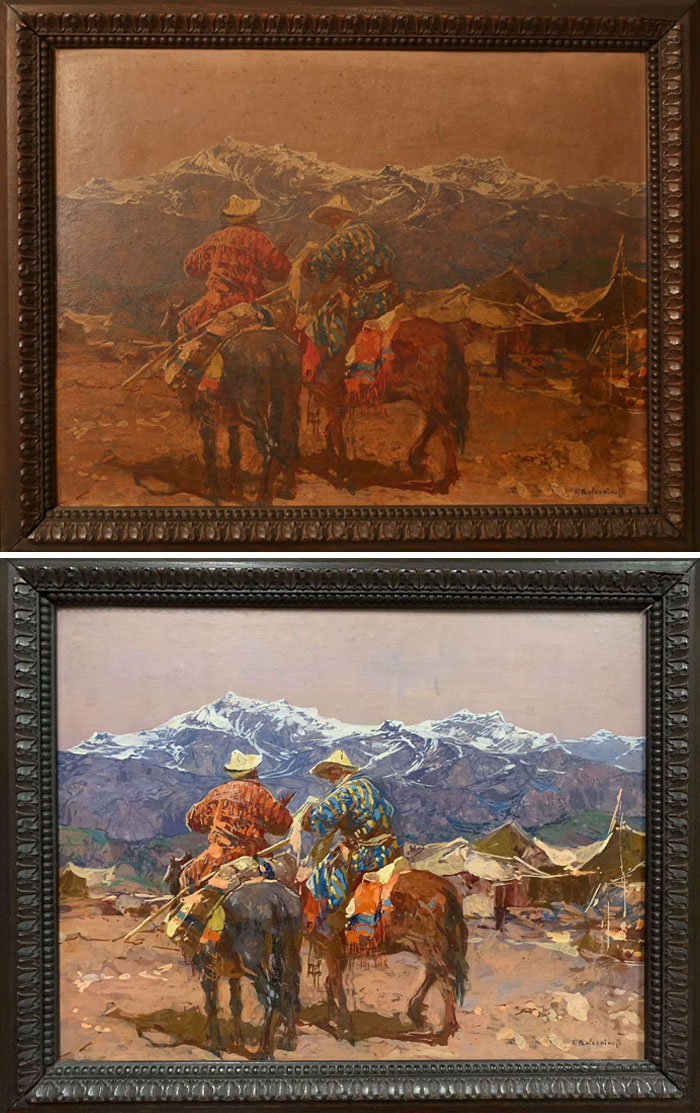 Image source: jaguar_loco
#19 Maybe Not The Most Satisfying, But I Polished A 25-Year-Old Christmas Ornament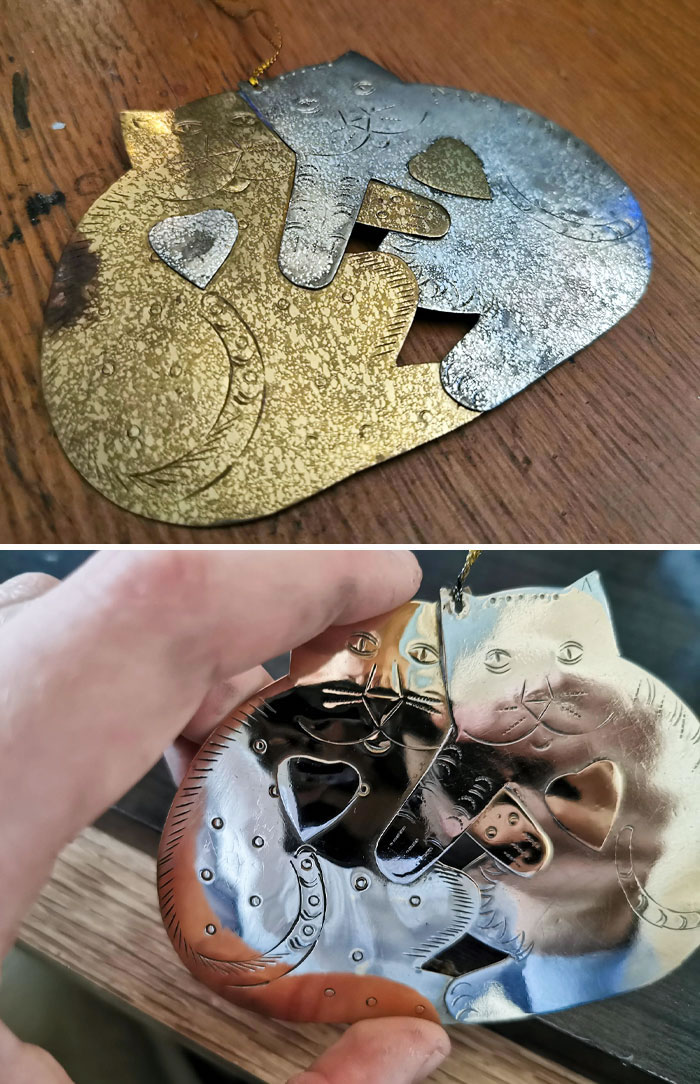 Image source: ShutUpAndEatYourKiwi
#20 Cleaning A Chandelier From A Smoker's Home (Bottom Piece Is Cleaned)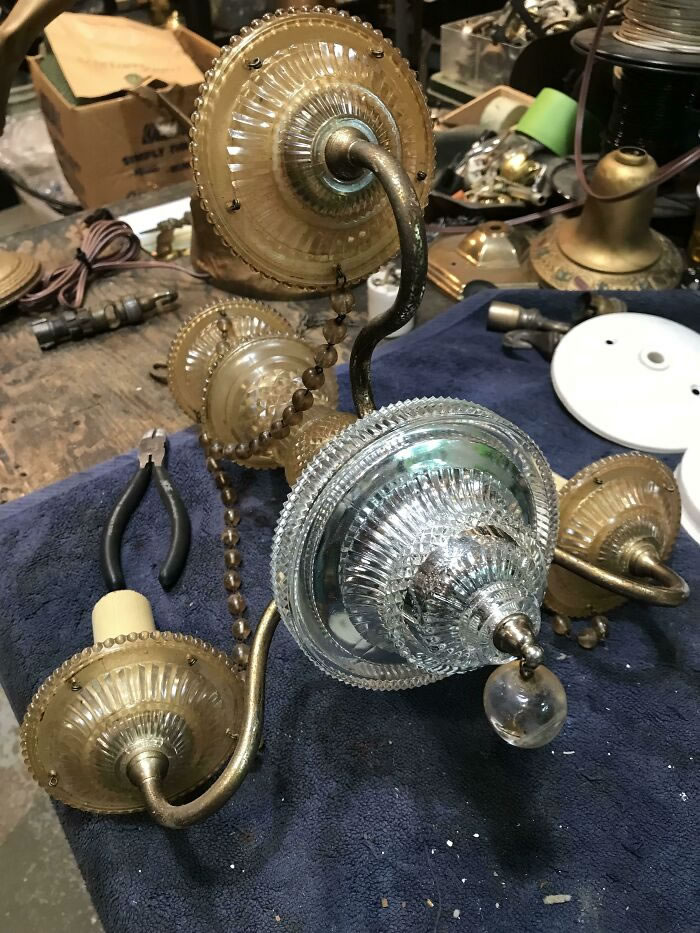 Image source: tenglempls
#21 Using My Time At Home To Clear Out My Pantries, What Do You Think?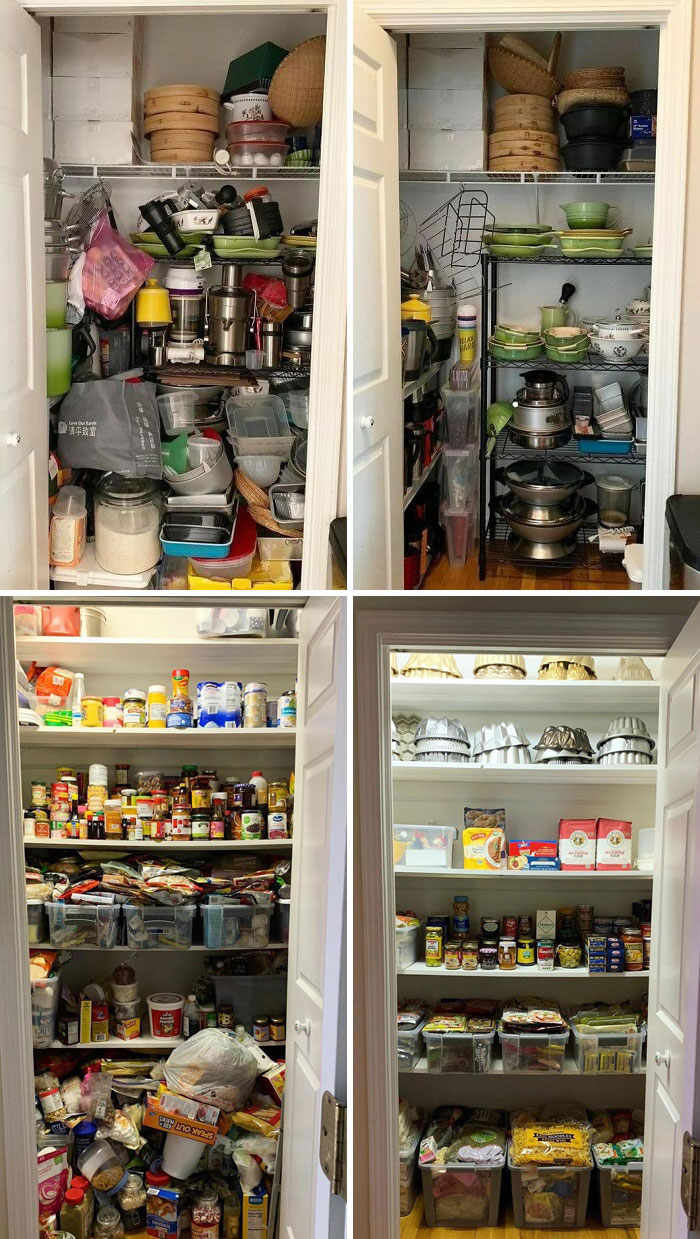 Image source: mrs.lina.thomas, mrs.lina.thomas
#22 Cleaned Oven Door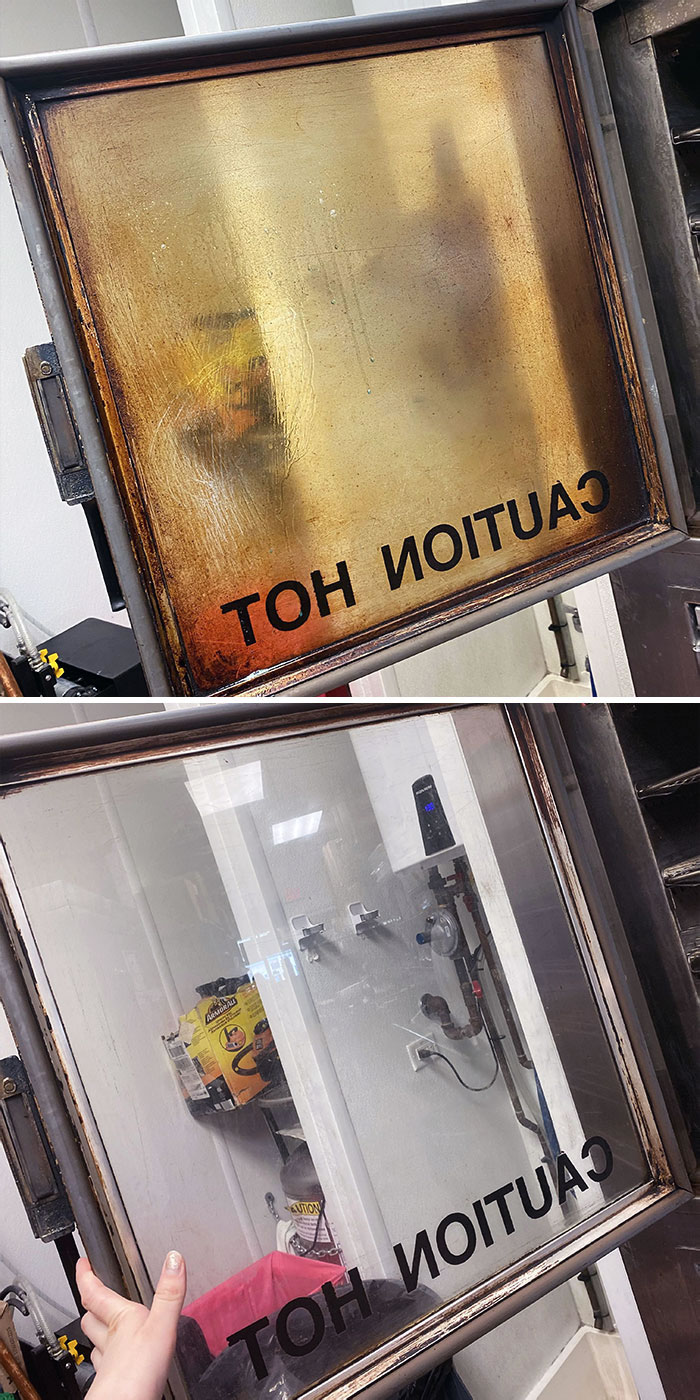 Image source: nataratattack
#23 I'm Finally Done Clearing Out My Depression Nest Of A Garage After Weeks Of Hard Work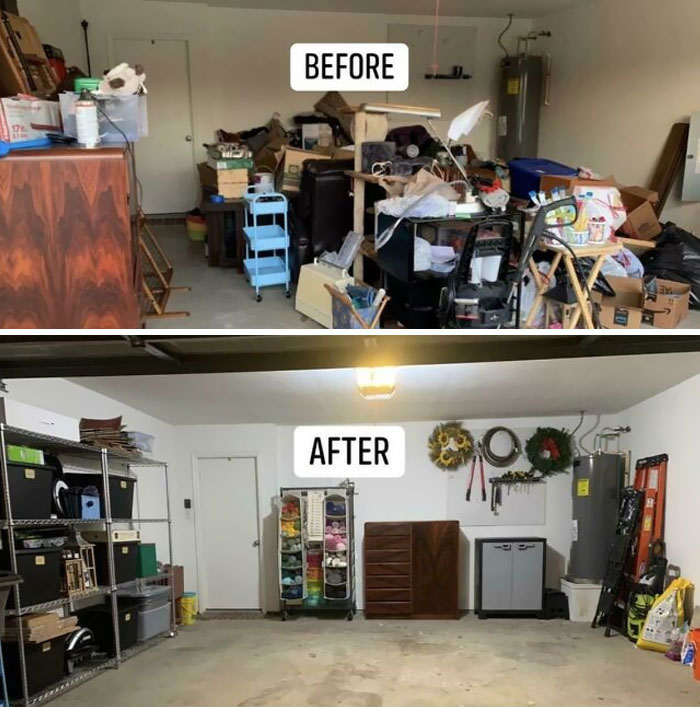 Image source: Rosebudsi
#24 Cleaned My Room Thoroughly For The 1st Time In 2 Years. Feels Like A Physical Sign My Depression Is Getting Better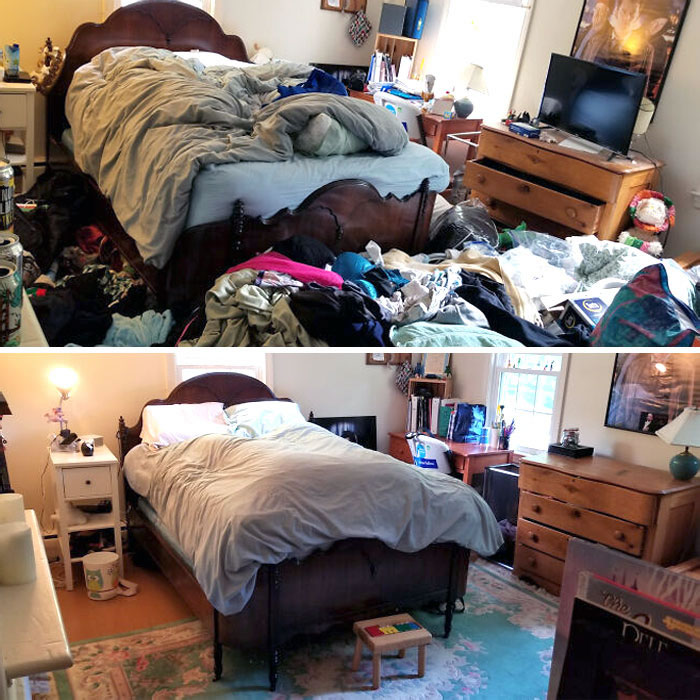 Image source: ammesedam
#25 The Company Wouldn't Pick Up Unless Someone Sorted It. So I Did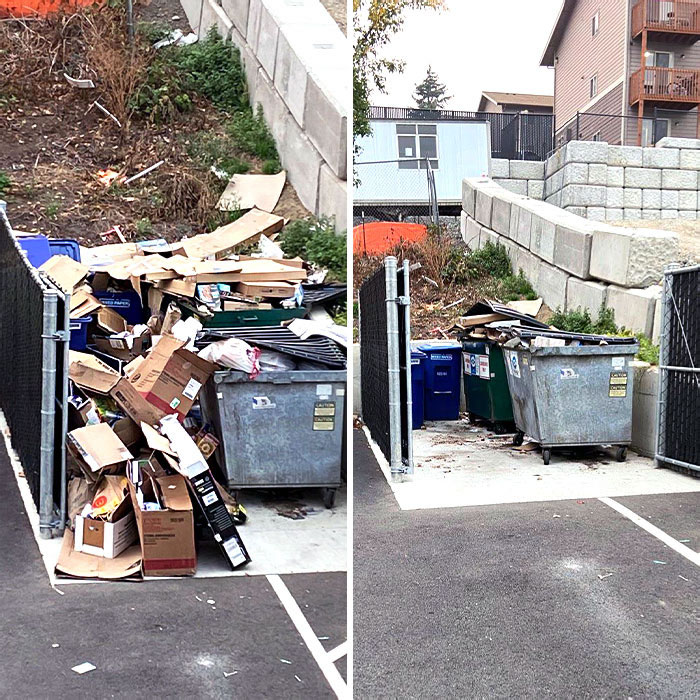 Image source: Empty_Faced
#26 Copper Sink Before Cleaning And After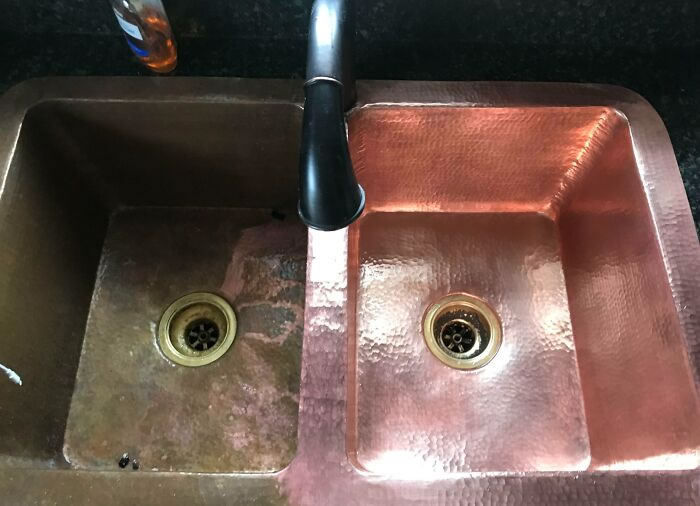 Image source: vvk21
#27 A Friend Was Using Levcoware Japan Skillet As A Yard Decoration. After 10 Years Of Being Exposed To Harsh Weather, I've Brought It Back To Its Former Glory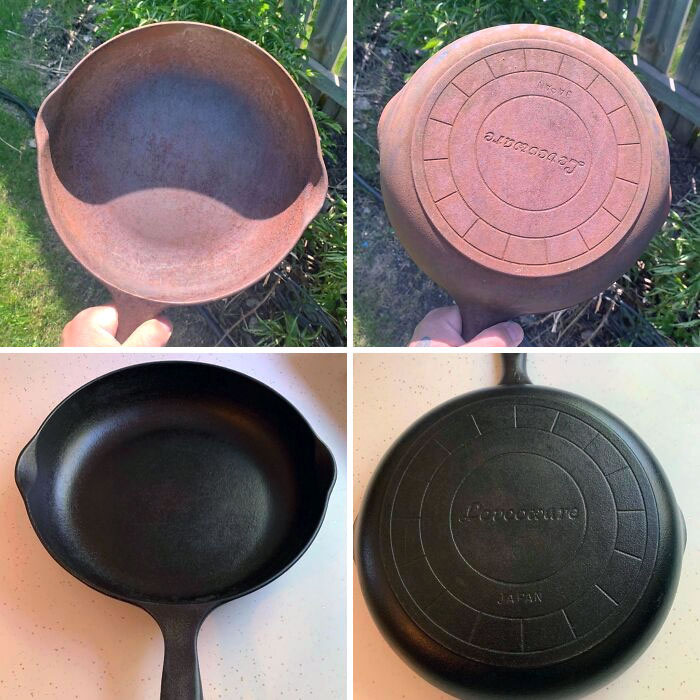 Image source: gus308
#28 Restoring A Wall At Notre-Dame De Paris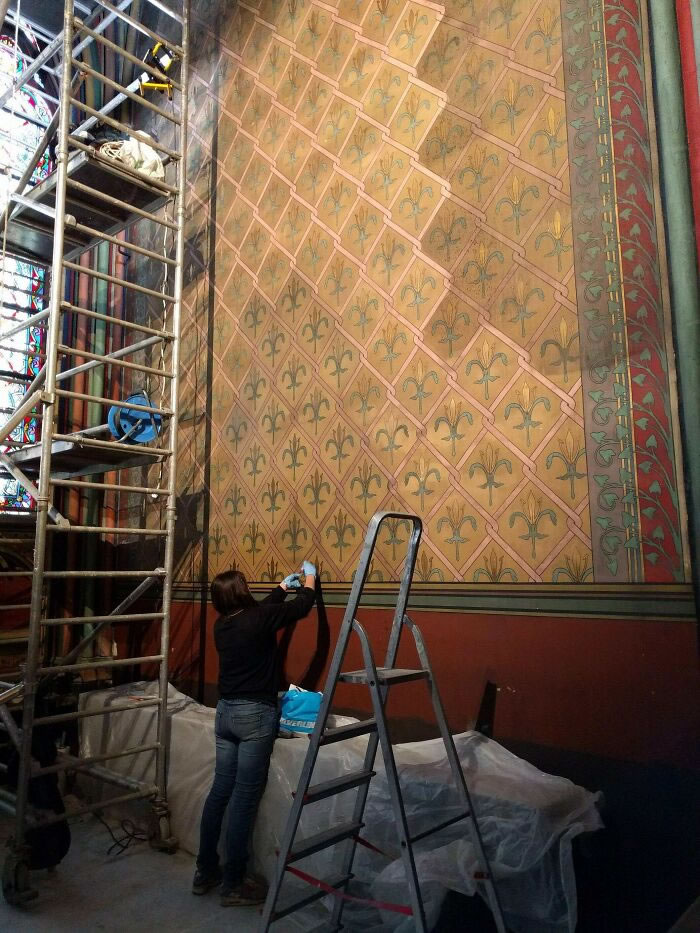 Image source: quitepossiblylying
#29 Before And After Of Deep Cleaning My Room After My Depression Slump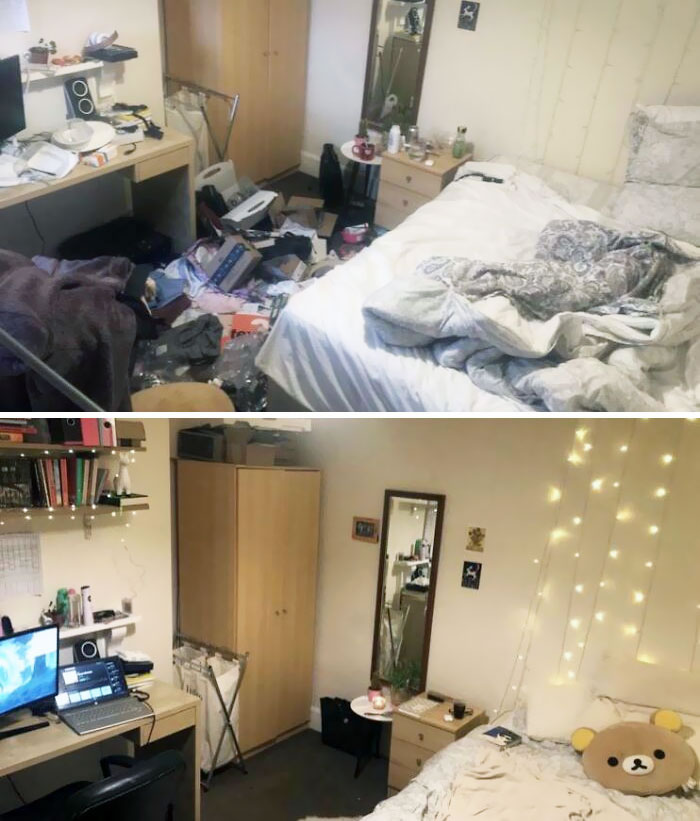 Image source: rachelliyo
#30 My Great-Great Grandmother's Cast Iron Dutch Oven, Circa 1880. Before And After Cleaning, And Seasoning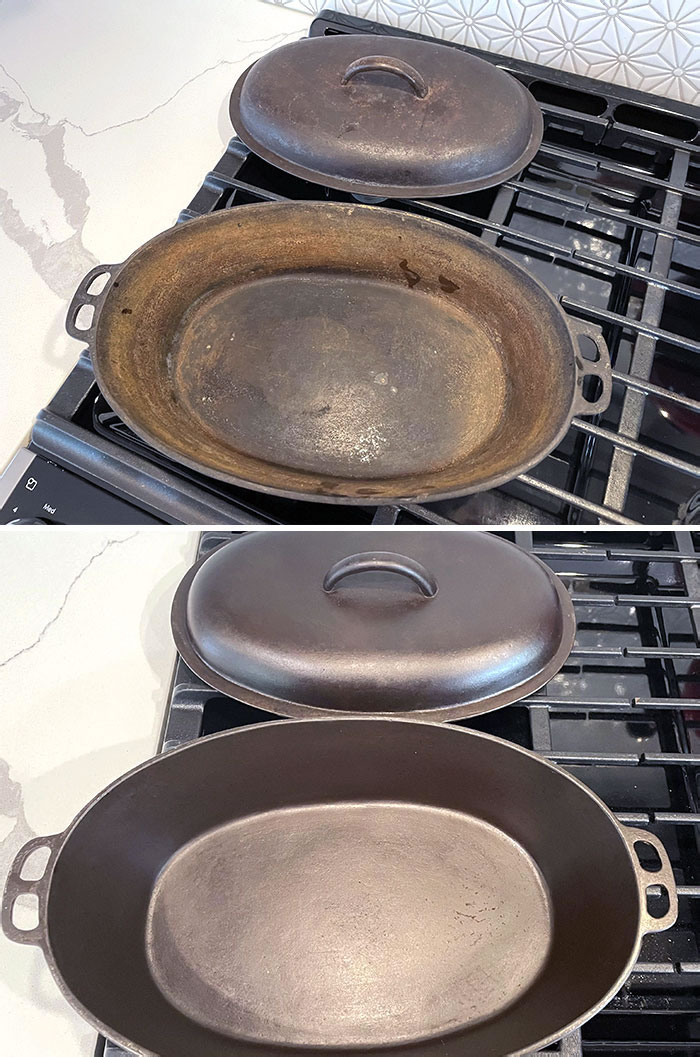 Image source: therealrobrobrob
---
Related Articles:
Denial of responsibility!
Todays Chronic is an automatic aggregator of the all world's media. In each content, the hyperlink to the primary source is specified. All trademarks belong to their rightful owners, all materials to their authors. If you are the owner of the content and do not want us to publish your materials, please contact us by email –
todayschronic.com
. The content will be deleted within 24 hours.